All orders received will be shipped on the next business day where we have stock available. For all orders, where we do not have stock available, we will not charge your credit card until the day of shipping. If your item is not available from stock, you will receive an email, no later than the working day after your order, confirming the estimated ship date. Once the item is shipped, you will receive an email telling you the goods have been shipped.

All goods shipped within Australia freight will be calculated on weight to destination. You will see the freight charge at checkout. If the goods are larger than 105cm in length Australia Post are unable to delivery these and a freight company will need to delivery the goods this will incur an additional charge and a phone call will be made to discuss this before your order is processed



All goods shipped outside Australia are charged according to the weight which is determined at checkout.

Walk in customers will be notified via email when the goods are ready for collection.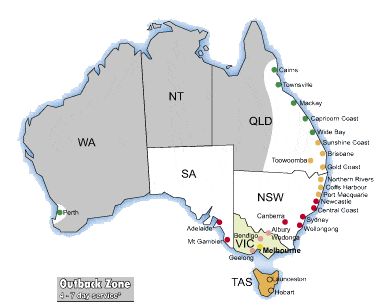 RETURNS POLICY
Senior Art will replace any goods that arrive at their destination faulty or damaged. To return any item for any reason the customer must arrange for return postage. Senior Art will refund the cost of normal post for any return where Senior Art was at fault.

Senior Art will replace any undamaged item within 7 days of purchase as long as the purchased is returned in its original condition including its packaging. Delivery and handling charges on returns are not refunded for incorrect choice, and are to be returned to the store at the customer's cost and risk.

In order to process your return of goods, please be sure to include the following information:

* The order number
* The reason for the return
* Your day time phone number

Address :
Senior Art Supplies
1310 Malvern Road
Malvern 3144
Australia

A staff member will be required to contact you to arrange a refund if the store is unable to replace or exchange the goods returned. We can process the refund by either re-imbursing your credit card or sending a refund through PayPal

For information on the most appropriate way to return items you can contact Warwick via one of the following :

Email : orders@seniorart.com.au
Phone : 03 9804 3404